23 December 2018
Automatic cover for spa in Cap d'Antibes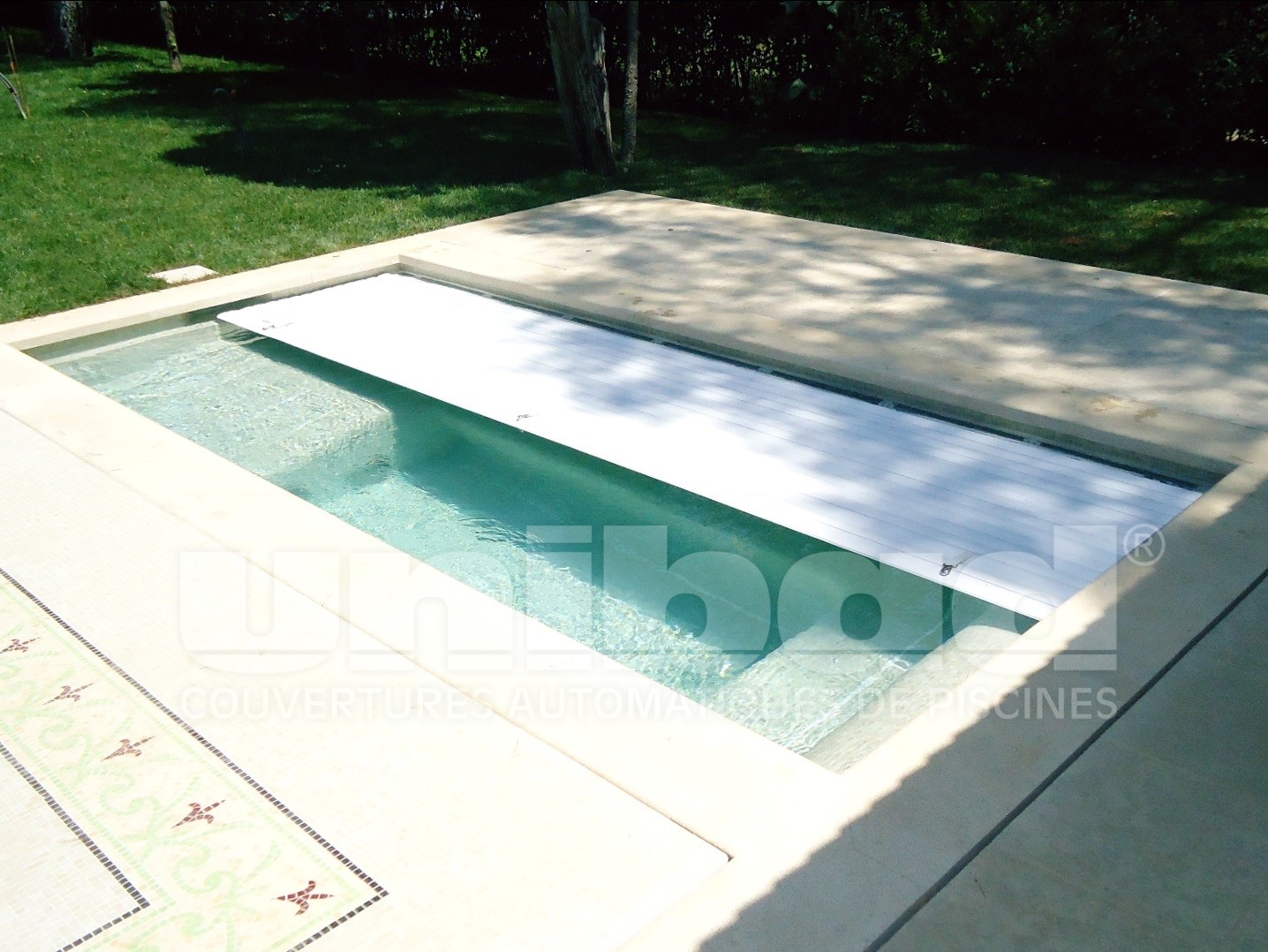 The height of luxury at UNIBAD: an automatic cover for spa / jacuzzis.
The spa also needs to be secure! In addition, for your comfort the spas are heated so the automatic cover is absolutely essential that it is to preserve and conserve the temperature, stop significant evaporation and also secure the pool.
The UNIBAD roller shutter therefore offers many advantages that other security systems could not offer.
Photo of a UNIBAD project in Cap d'Antibes.