ENGINEERING OFFICE
AND FACTORY
Our 600m2 factory is based in Mouans-Sartoux in the Maritime Alp region and is equipped with top range equipment supplied by the most prestigious brands.
Our workshop has two distinct separate parts for creating our automatic pool covers:
• A space for manufacturing and assembling, where the PVC and polycarbonate slatted pool cover components are manufactured and assembled.
• A space for stainless steel welding, where the winding systems and the frames for our automatic pool covers are manufactured.
PROJECT

STEPS
There are several steps to an automatic pool cover project in the Var and Maritime Alp region:
Client's acceptance
As soon as you accept our quotation, our engineers carry out the technical analysis of your automatic pool cover installation project which is necessary to take into account the dimensions, shape and chosen system and draw up a precise plan of your project. Our team then sends the plans to you and your architect and the different professions involved.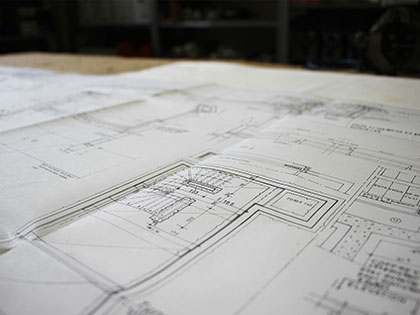 Parts to be fitted are delivered
Delivery of the parts to be fitted (bronze and stainless steel wall conduits, stainless steel sections) and the electrical elements is organised according to the project's progress.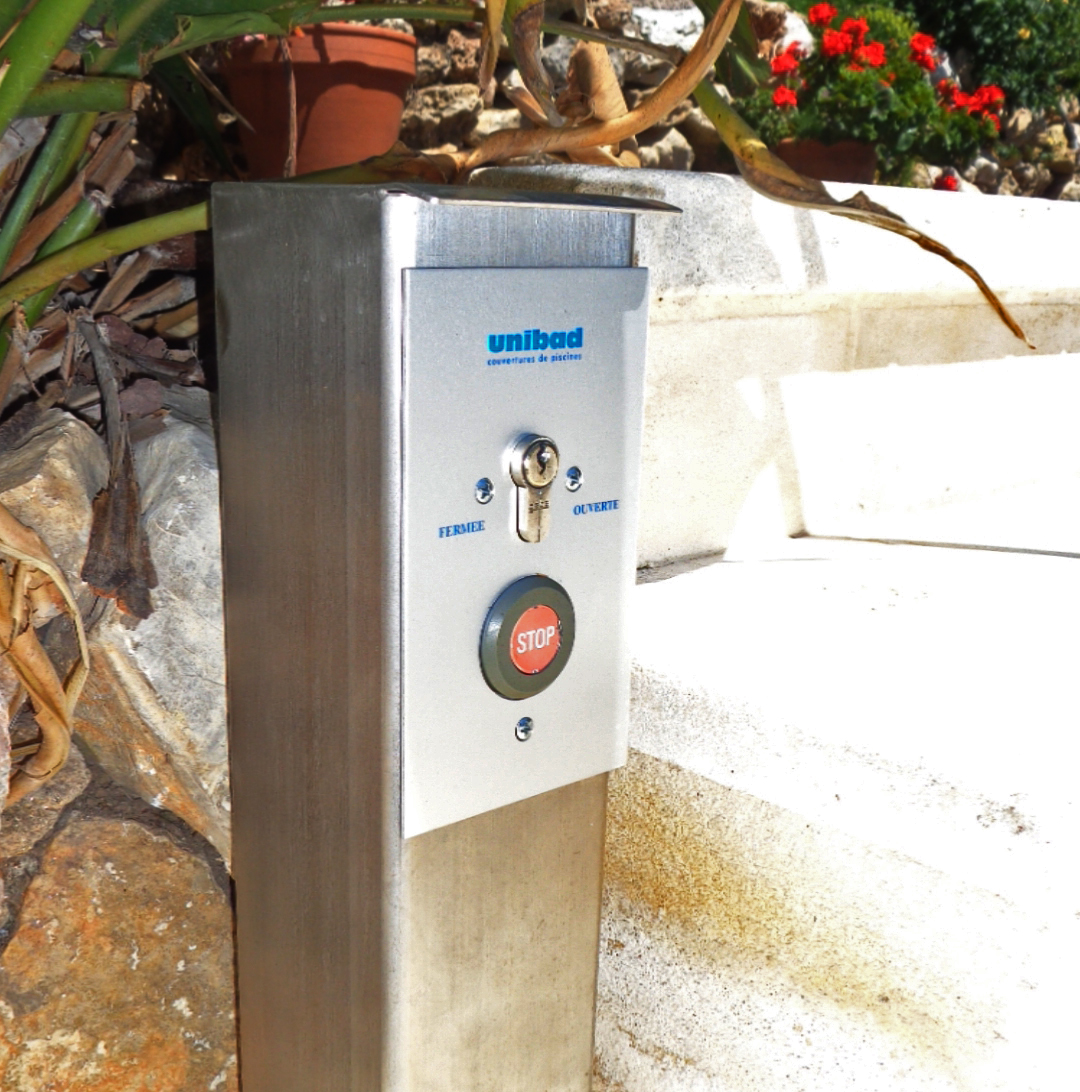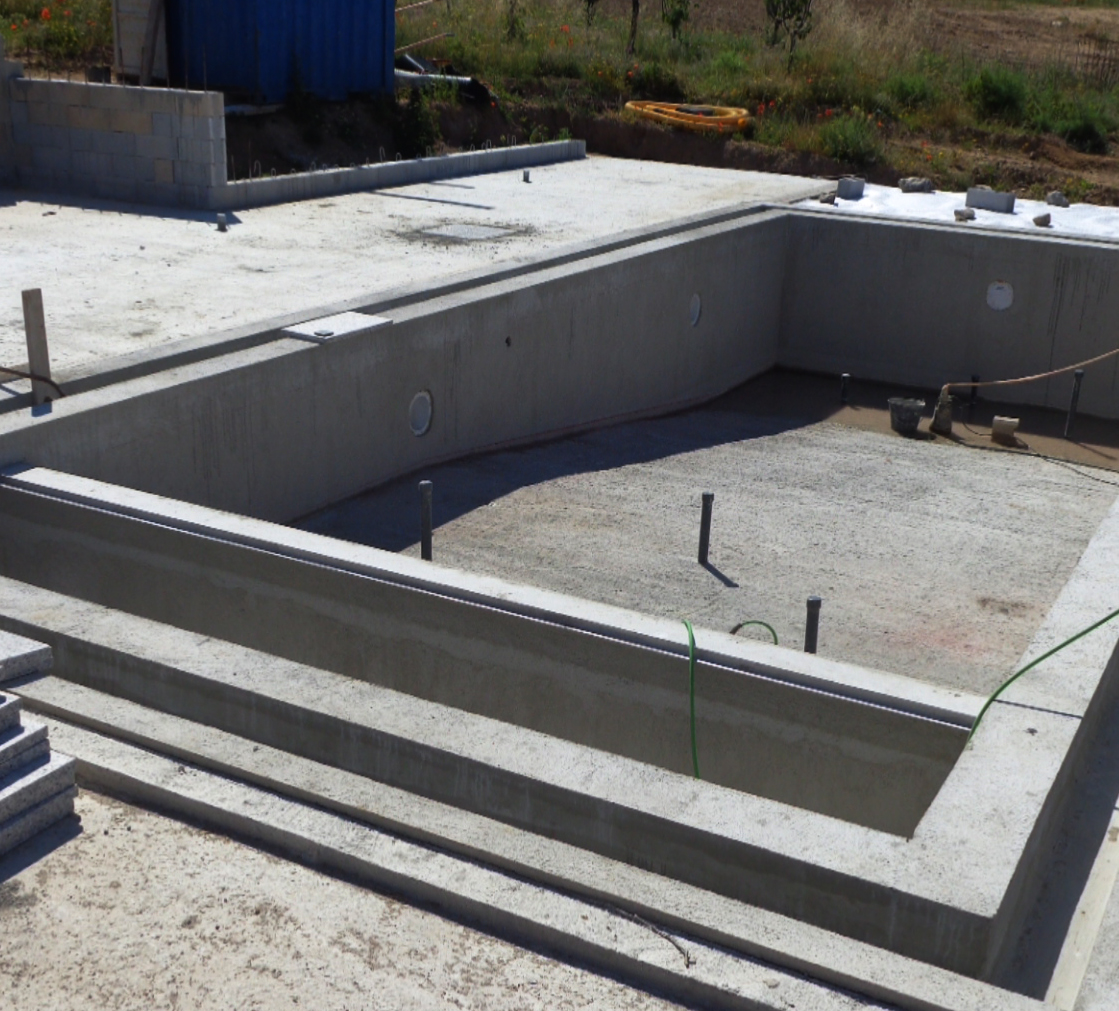 Project management and technical assistance
We take charge of project management and technical assistance, throughout the pool's construction.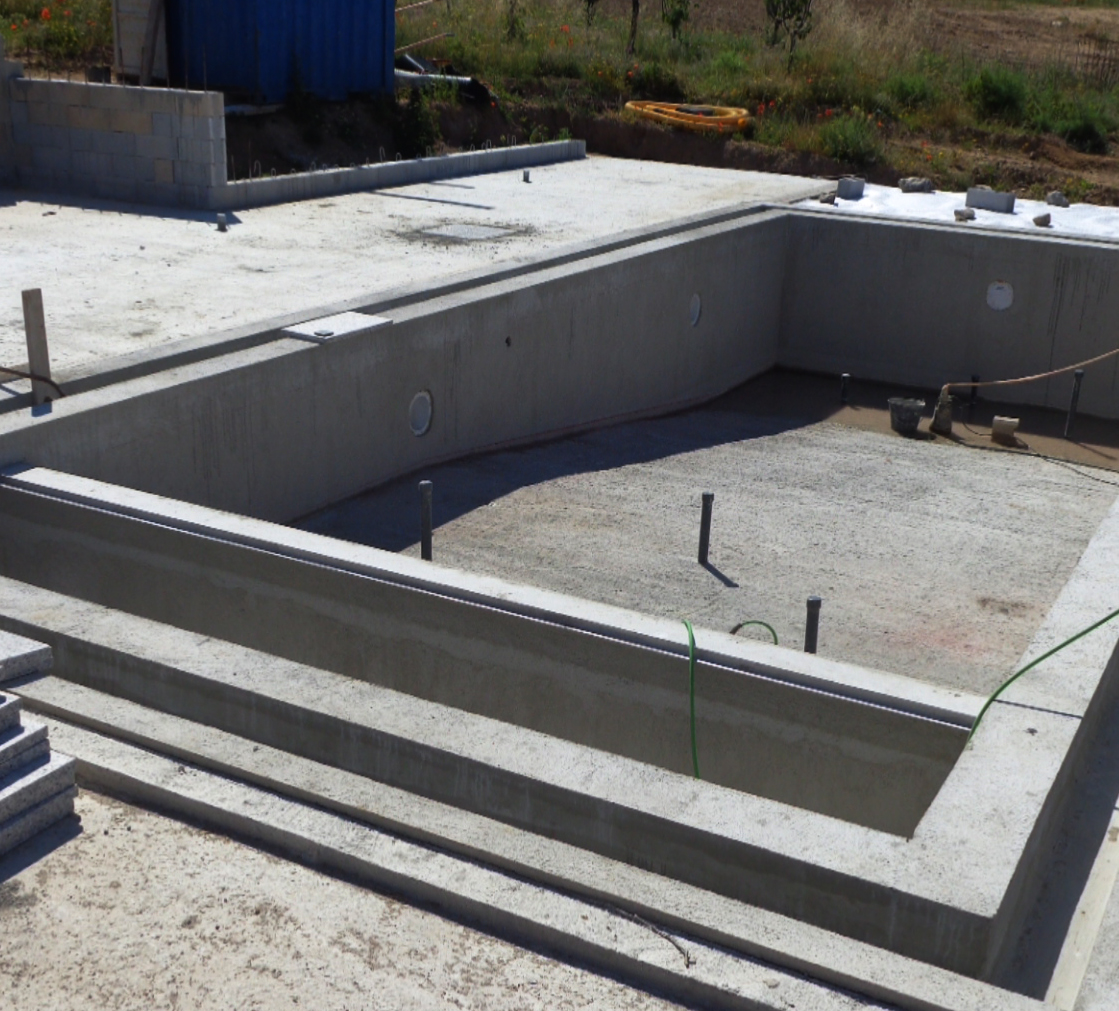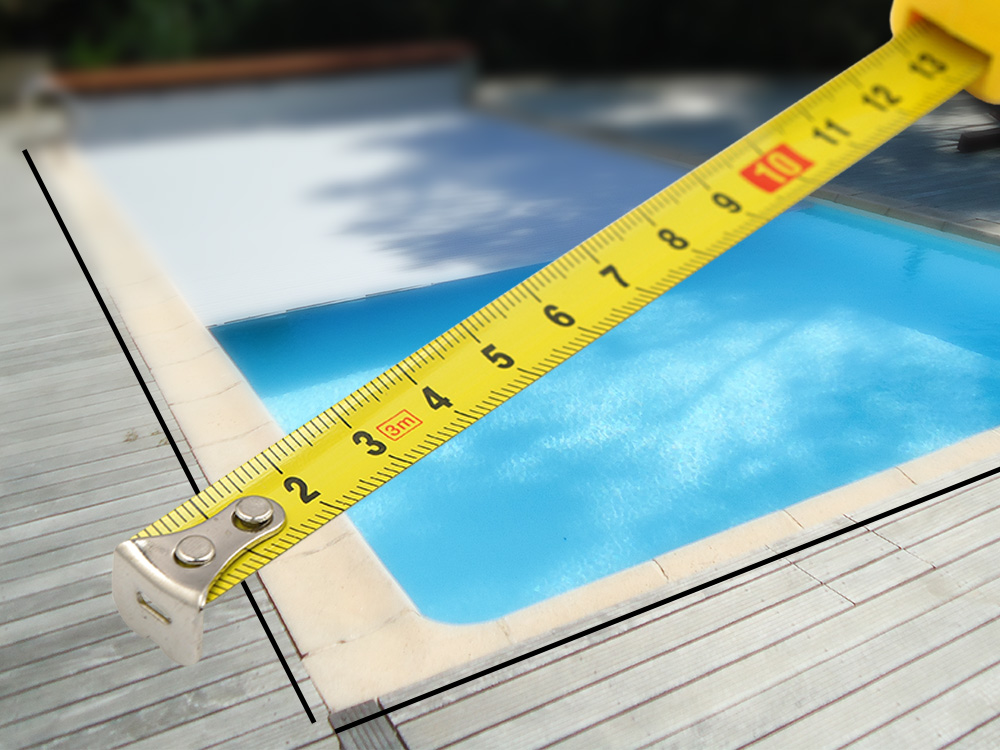 Measurements and templates
Once the pool is finished (and faced), we measure the pool with precise laser readings. A template reading may be made to accommodate any cut-out shapes to make sure that the UNIBAD automatic cover lies flush your pools shape. It is used to facilitate the machining process for making to measure in our factory in Mouans-Sartoux.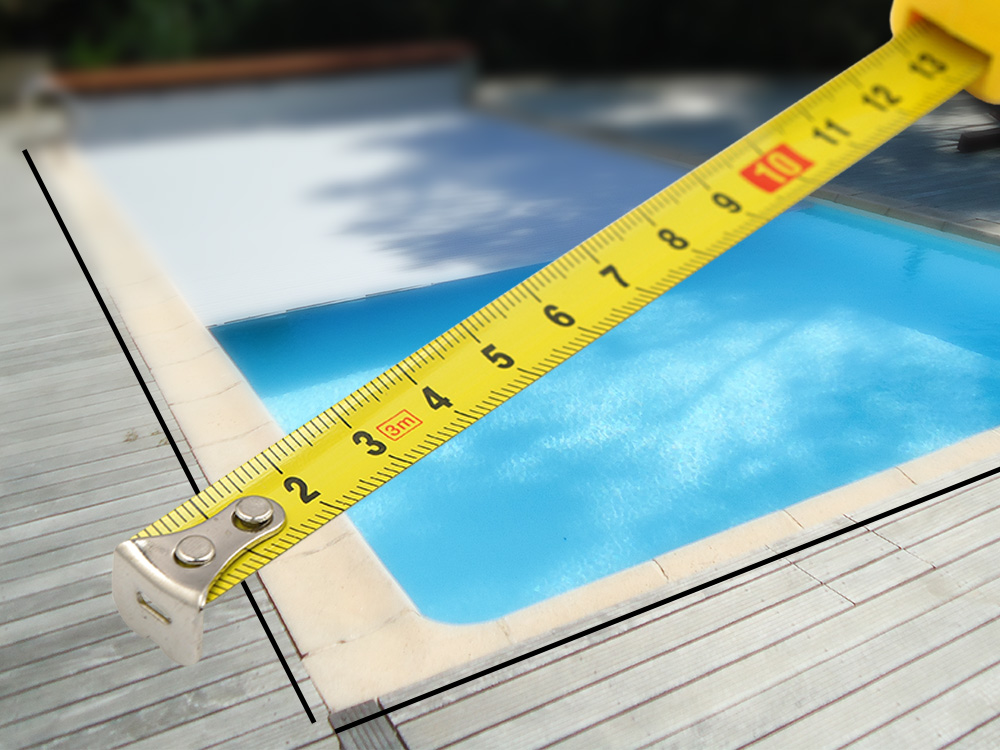 Precise cutting of the PVC or polycarbonate slats
PVC or polycarbonate slats are accurately cut taking into account clearance between the automatic cover and the pool. Round cut out shapes are entirely hand made. Then we prepare a sealing resin (an exclusive Unibad technique) which ensures perfect waterproofing of our slats over time. The slats are then individually nailed for assembly.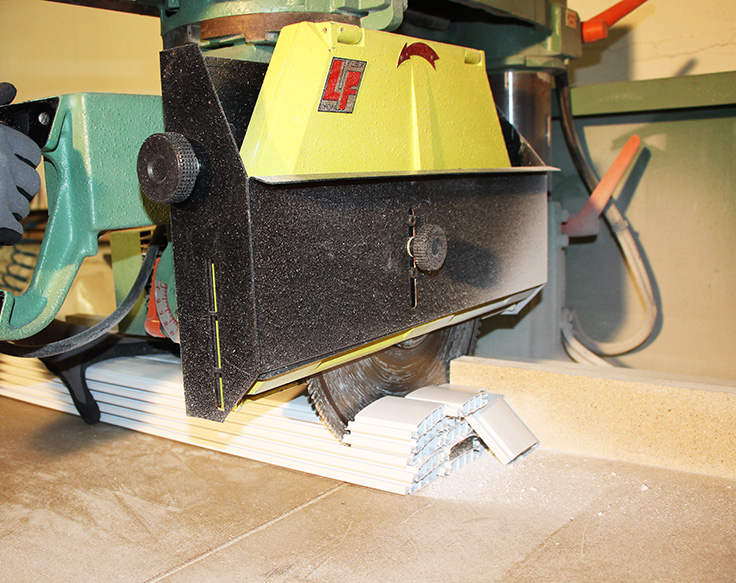 Manufacturing of the stainless steel reel system
Once the pool measurements have been taken, we proceed with the manufacturing of the stainless steel reel system (above-ground or submerged). Shaping and welding of the stainless steel frames (axel, stainless steel floor…). These are made to fit your pool's measurements.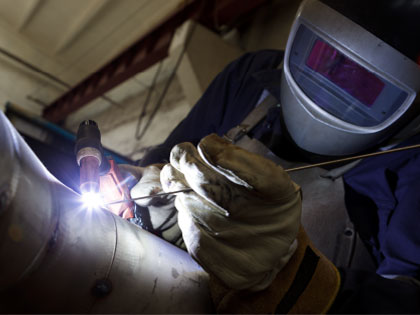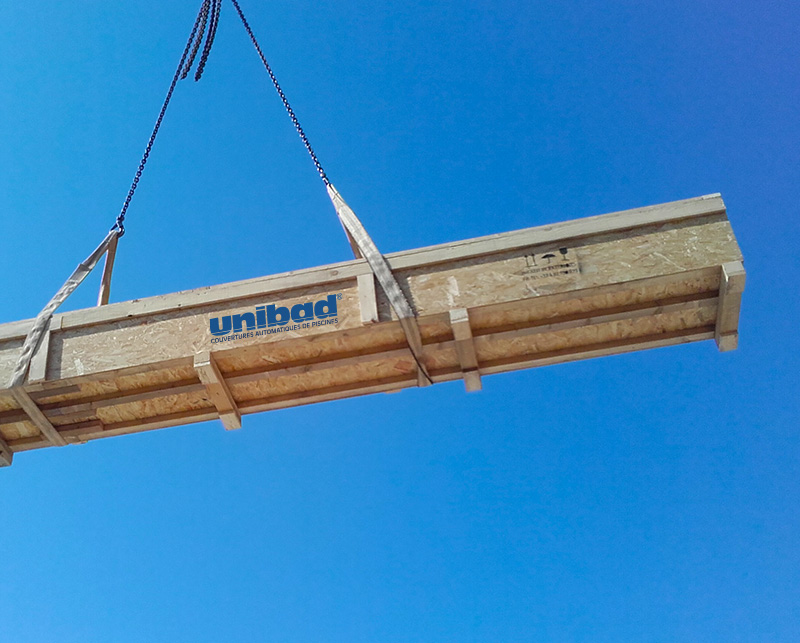 Fitting preparation
All the elements necessary for the fitting are assembled and stored together in a specific box for each project. Fitting normally takes place over two half days of work. We have organised our automatic cover fitting in order to be as quick as possible (all of the manufacturing is done beforehand in our factory). Our customers can make the most of their pool as quickly as possible.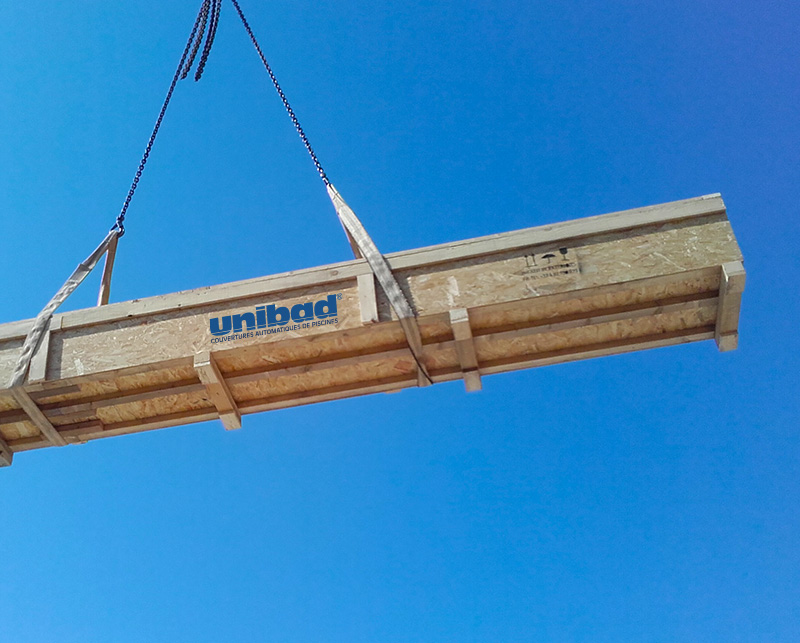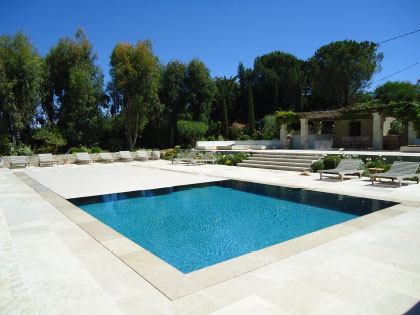 Project maintenance
Once your automatic pool cover is installed, UNIBAD has annual maintenance programmes on offer to enjoy your equipment and help it last longer.