15 December 2019
Choose UNIBAD automatic shutter and offer excellence to your pool !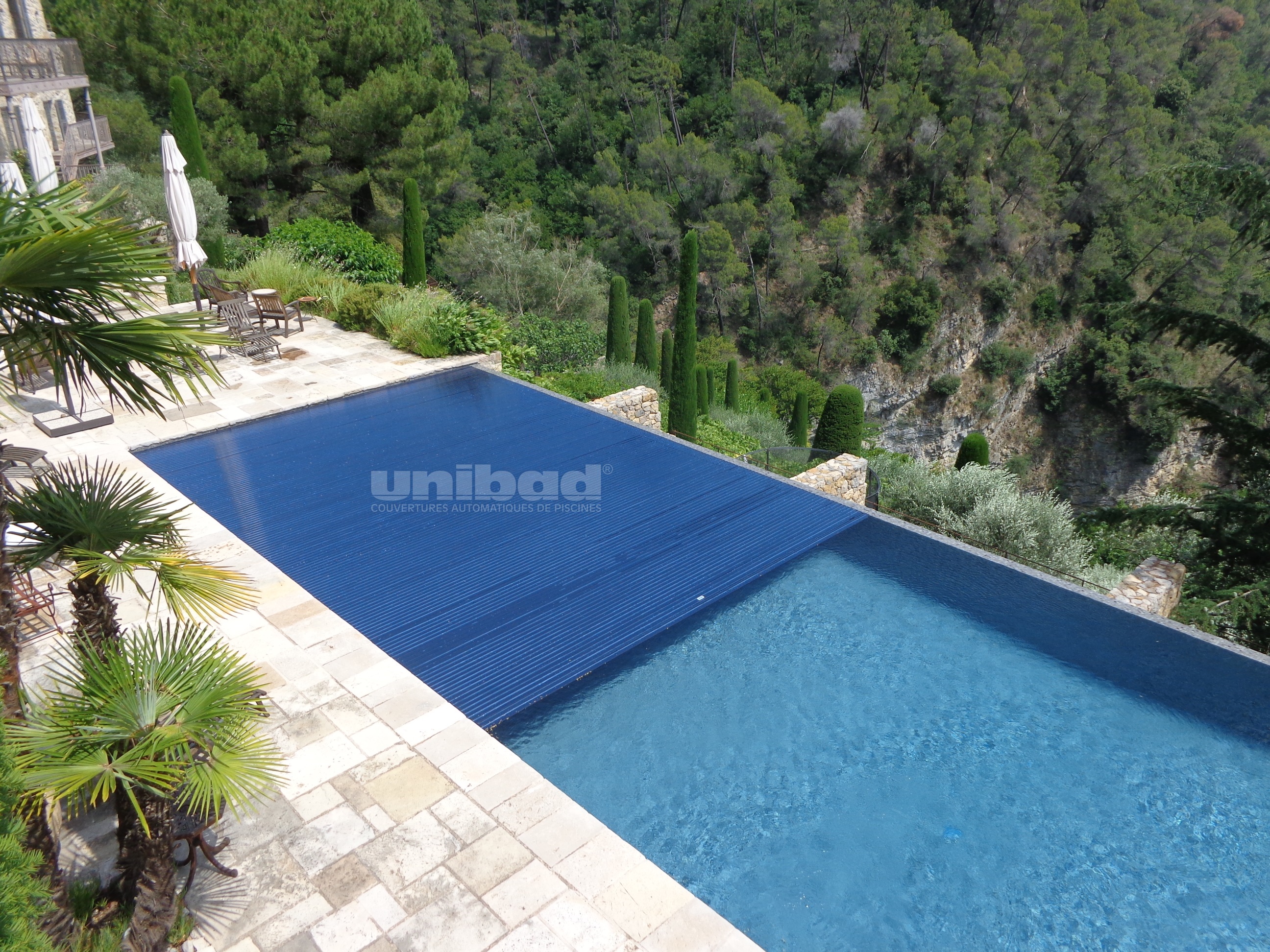 This automatic cover UNIBAD is integrated under a submerged pool for overflowing pool over the length of 18m. His solar polycarbonate slats  reduce heating costs and stop heat loss when the nights get cold like at La Garde Freinet. A very high water that is 3cm under the curbs!
Since 52 years, Unibad guarantees you, expertise and know-how for your automatic pool cover project, on the French Riviera and throught the world . >> Découvrez nos réalisations.
Unibad offers two types of top range automatic covers for your pool and a range of slat colours.
By installing an automatic cover on your pool you will reap numerous benefits throughout the year : security, heat retention, a longer bathing season, less maintenance and fewer pool care products for your indoor and outdoor pools.
Please do not hesitate to contact us via our contact sheet for any information you may require. Our sales team will answer you as soon as possible.