17 June 2021
A LUXURY ISOTHERMAL COVER FOR PERFECT CONSERVATION OF THE HEAT OF YOUR POOL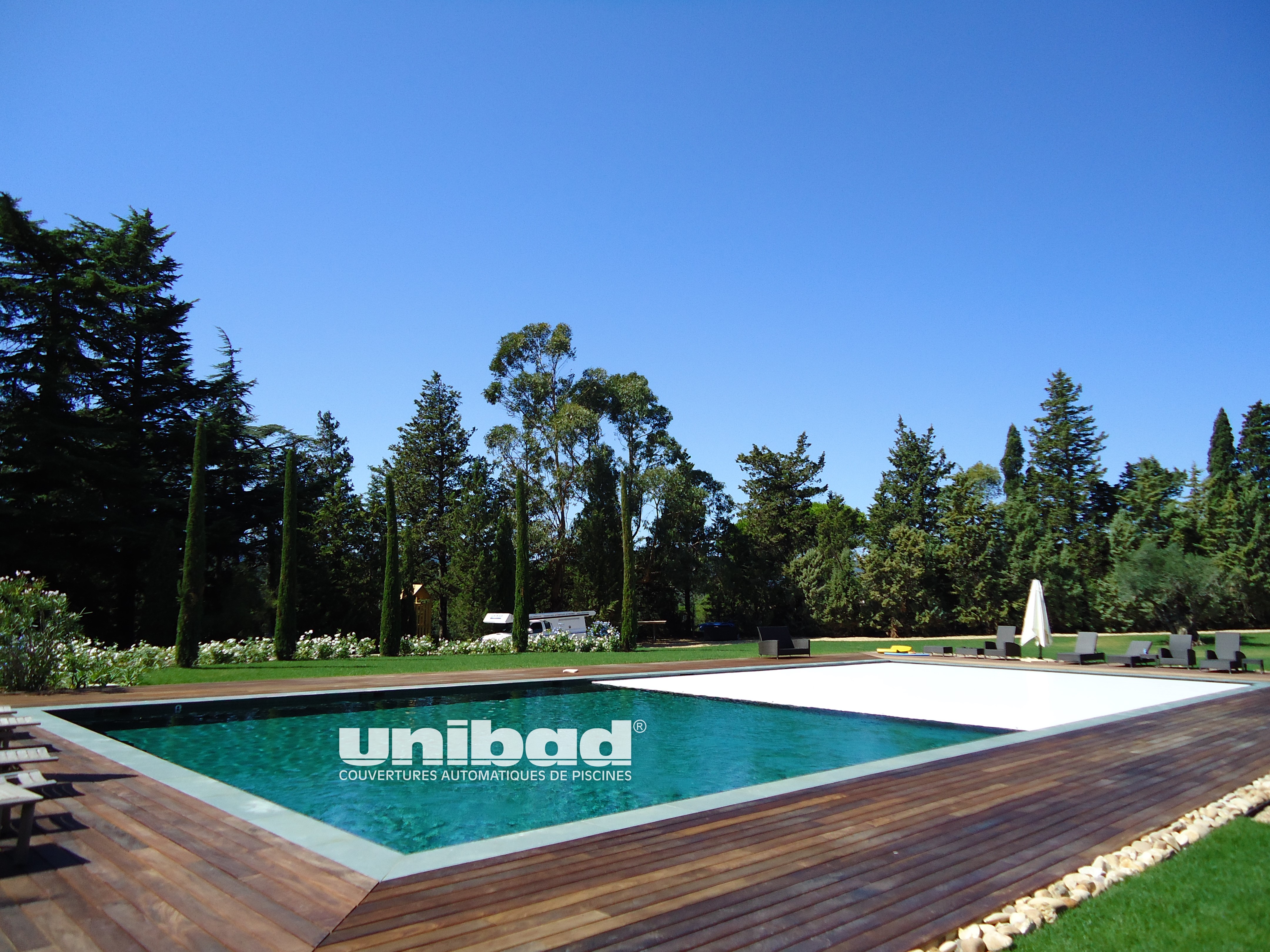 For this magnificent swimming pool, 10m wide and 30m long, located in a green setting, in the heart of the Alpilles, between Les Baux-de-Provence and Saint-Rémy-de-Provence, UNIBAD has produced and installed an automatic shutter of swimming pool system under submerged beach.
The structure is made of stainless steel with trays allowing to receive the same coating as the swimming pool and the gear motor, equipped with electro-mechanical limit switches is placed in a dry manhole under the exotic wood grating, for perfect visual integration and aesthetic.
The box is accessible for servicing and maintenance of the cover.
In addition, the submerged floor, located 20cm below the water line, offers a space for relaxation and conviviality.
Finally, the isothermal cover ensures perfect heat retention, to extend bathing time and enjoy your pool longer even when the nights get cold.
For more than 53 years, UNIBAD has guaranteed high quality swimming pool covers manufactured entirely in France.
Two types of automatic pool covers are available: the submerged pool cover or the above-ground pool cover.
Discover our latest UNIBAD achievements.
Watch a video of our installations.
You have a question, you want clear and precise informations or a study for your swimming pool cover project, do not hesitate to contact us.