14 March 2021
A "TAILOR-MADE" LUXURY COVER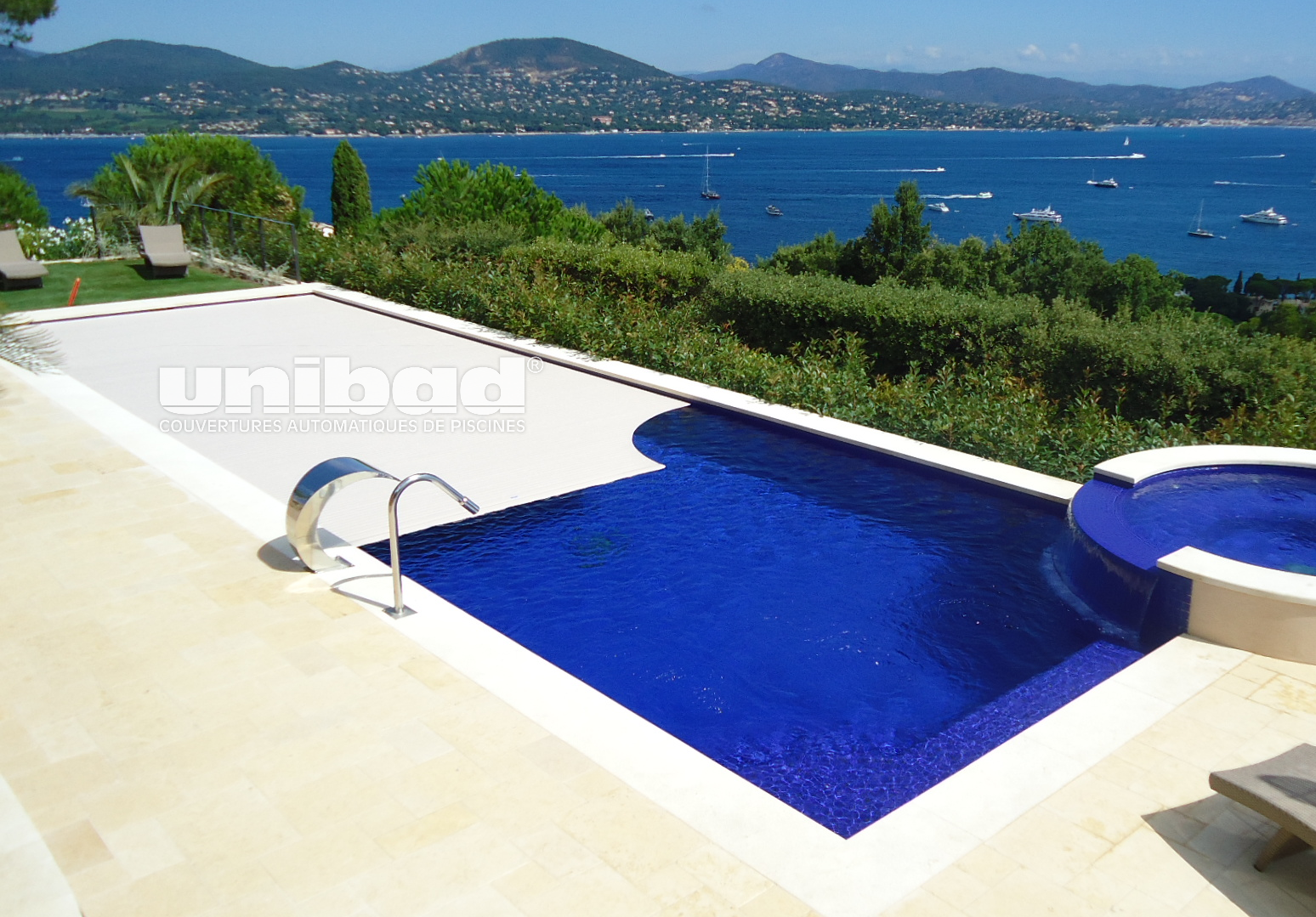 UNIBAD automatic swimming pool covers perfectly adapt to all the shapes of your outdoor or indoor swimming pool.
Discover this achievement to Saint-Tropez, with a breathtaking view of Sainte-Maxime and the coasts of the Var.
The 4m x 17m swimming pool has a jacuzzi which encroaches and overflows into the pool.
For this installation, UNIBAD produced an automatic "tailor-made" swimming pool cover, submerged at the bottom of the pool, where the cutout of the shutter perfectly matches the shape of the jacuzzi.
The slats roll up under tiled hatches, similar to the navy blue mosaic basin and provide a perfect aesthetic result.
For this pool focused on well-being and equipped with a fountain and a high pressure jet, the cover has naturally found his place by maintaining the water temperature and reducing cleaning products.
The beige colored cover adapts to the pool decks perfectly.
Expertise, know-how and seriousness, these are the key words of UNIBAD, which has supported you for more than 53 years in the manufacture of your luxury automatic covers of swimming pool, on the French Riviera and the world.
Two types of automatic swimming pool covers are available: the submerged swimming pool cover or the above-ground swimming pool cover.
Discover our latest UNIBAD achievements.
Watch a video of our installations.
You have a question, you want clear and precise information or a study for your swimming pool cover project, do not hesitate to contact us.