10 March 2022
LUXURIOUS AUTOMATIC POOL COVER ON THE HEIGHTS OF SAINT-PAUL DE VENCE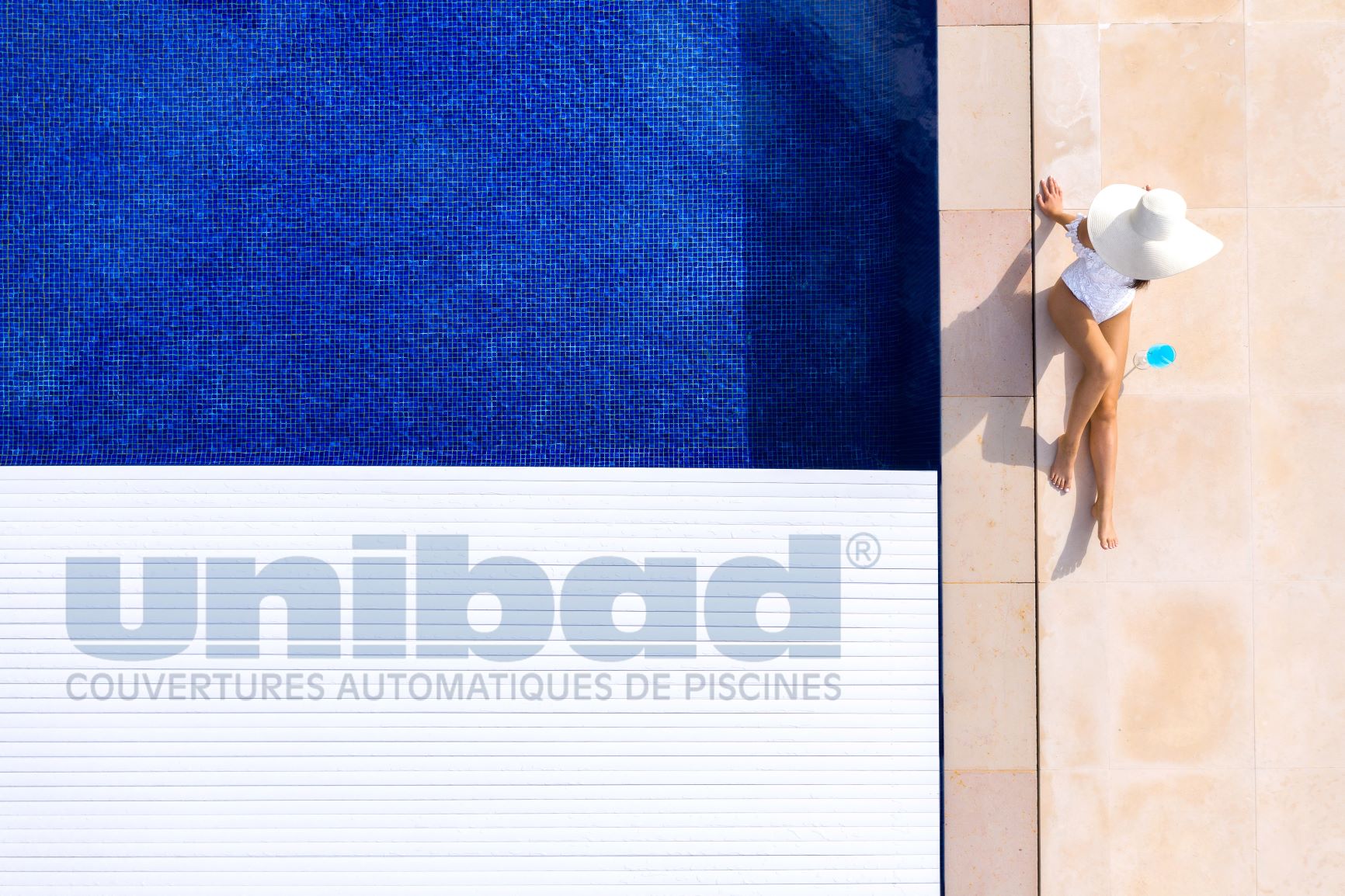 Our know-how since 1967 allows us to offer you various systems adapted for peripheral overflow swimming pools but of course also for swimming pools equipped with skimmers. In addition, by opting for a polycarbonate solar shutter you will combine the isothermal properties of the shutter with the heating power of the slats which will allow you to enjoy your bathing season for a longer period while limiting heating costs. A project in the Alpes-Maritimes, in the Var or anywhere else? Do not hesitate to contact us to benefit from our advice as a true manufacturer and installer of swimming pool covers for more than 54 years
Zoom on this fabulous project located on the heights of Saint-Paul de Vence.
Originally, there was an existing free-form pool that could not cover the pool. The architect wanted to heat the pool while keeping the comfortable length of 17m.
The pool has also been modified to become a 5.50m wide mirror pool and an immersed beach has been created, thus allowing a beautiful relaxation area on which to lie down while enjoying the sun.
It is therefore quite natural that the shutter was placed under this range. The real peripheral overflow of the pool is therefore made possible by this careful integration of the shutter box made with a 316L stainless steel structure entirely made and installed by UNIBAD.
The tiling covering the removable tiles does not suggest that the shutter comes to nest under this platform submerged a few centimeters.
With a simple turn of the key, the curtain covers the body of water in order to retain heat. As heat loss and evaporation phenomena are even more pronounced in overflow swimming pools, the installation of an automatic swimming pool cover was therefore essential.
The dry motorization of the curtain was ingeniously installed under the weir, creating a dedicated space under the stone deck of the swimming pool. The pearl gray color of the slats blends perfectly with the Provencal and contemporary side of this sumptuous property overlooking the bay of Cap d'Antibes.
Find a video of this Unibad achievement by clicking here.
UNIBAD offers two types of automatic swimming pool covers: the submerged pool cover or the above-ground pool cover.
Discover the two types of covers.
UNIBAD guarantees you high quality swimming pool covers, perfectly durable over time, made in France and an expertise of over 54 years.
Discover our latest achievements of UNIBAD.
You have a question, you want clear and precise information or a study for your swimming pool cover project, do not hesitate to contact us.