17 June 2022
WHAT ARE THE ADVANTAGES OF PROTECTING YOUR POOL WITH AN AUTOMATIC COVER IN WINTER ?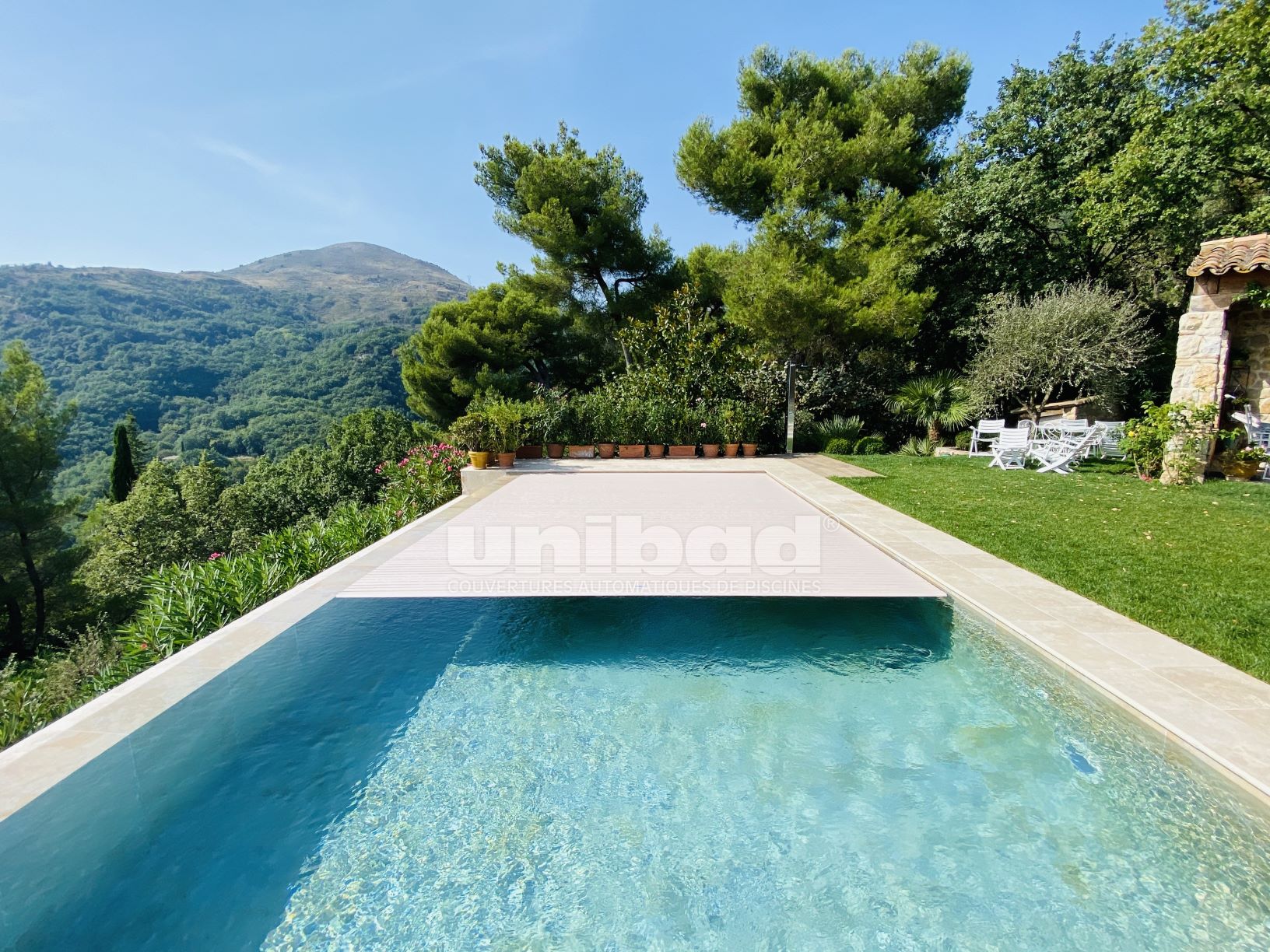 UNIBAD has guaranteed you for more than 54 years, the expertise and know-how for all your automatic swimming pool covers projects, in the Var, the Alpes-Maritimes and the world.
Pool covers provide many benefits while the winter period:
1- SWIMMING-POOL CLEANLINESS
An automatic swimming pool cover protects your pool against external pollution, such as falling leaves in autumn and winter.
2- MAINTENANCE
The pool cover prevents water from freezing in very cold weather.
3- RELAXATION AND WELL-BEING
The automatic cover allows you to enjoy your swimming pool earlier, in fine weather and much longer after the summer season.
For people who like to make use of winter swimming, water heating is easier thanks to the isothermal property of the shutter.
For example : if I come for one week in winter and I want to swim, it is possible because my heat pump will reach more quickly desired temperature .
4- EASY HANDLING
To winter your pool in only few seconds: a key to turn and the cover is deployed on the water.
No handling problem as with an unattractive and heavy manual tarpaulin which requires long and painful manual deployment.
5 – ECONOMY
Real savings on electric bills, the slats are isothermal and heating what limits really the use of the heat pump.
6- AESTHETICS
Several colors of slats are available to harmonize perfectly with your outdoor
landscaping.
Discover the latest achievements of UNIBAD.
Two types of automatic pool covers are available: the submerged pool cover or the above-ground pool cover.
You have a question, you want clear and precise information or a study for your swimming pool cover project, do not hesitate to contact us.