17 June 2020
UNIBAD pool cover: reliable and secure cover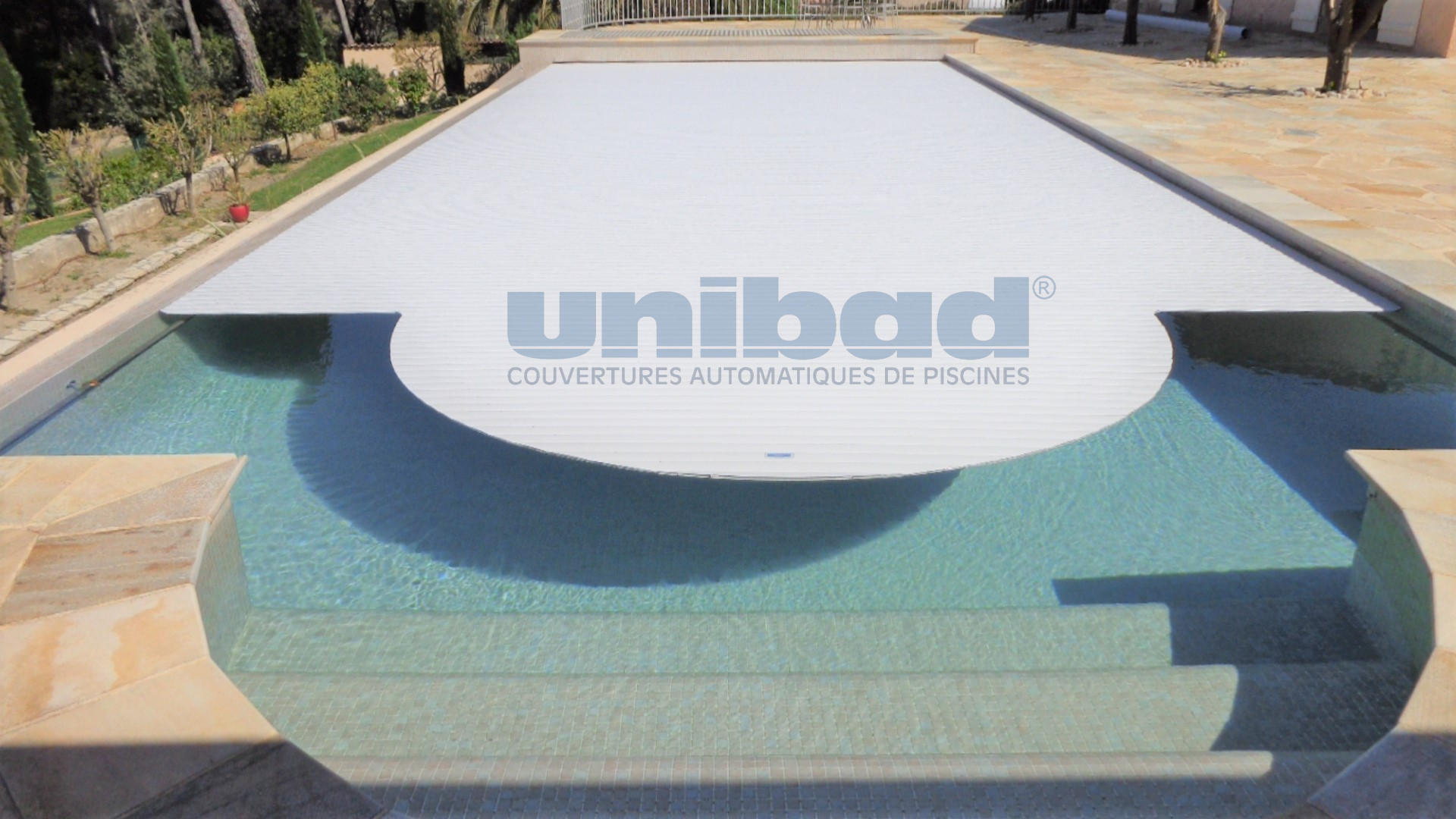 To protect your pool, the UNIBAD pool cover is the type of cover that has the most advantages: solidity, practicality, esthetics and cleanness. This "tailor-made" equipment adapts perfectly to the shape of your pool .
A little zoom on this installation in Saint-Tropez on the French Riviera, where the automatic UNIBAD cover is integrated.
The installation of the cover for this infinity pool over the length of 15 meters, required a rounded cutout for the Romanesque staircase, made entirely by hand.
The slats wind up in an independent pool trunk and are covered by an exotic wooden grating allowing access to the trunk of the cover and facilitating maintenance and cleaning.
The water tightness of the slats is guaranteed by a 3-component resin (an exclusive process of UNIBAD since 1967) and which allows tailored cutting of the slats and excellent buoyancy over time. So, there is not unsightly cutting of the staircase or heat-sealed plugs.
The advantages of your automatic pool cover:
It protects your pool water against external pollution (leaves, dust, plant debris, insects …).
It prevents algae and limits use of treatment products.
It also keeps the water warm and limits water evaporation.
It is very easy to handle.
Several colors of slats are available to adapt to your environment and your exterior decoration.
For more than 53 years, UNIBAD has guaranteed you, expertise and knowledge for your automatic pool cover projects, in the Var, the Alpes-Maritimes and through the world.
Discover our latest achievements.
We propose 2 types of automatic pool covers: submerged slatted pool cover or above-ground slatted pool cover.
For any request for information or study, do not hesitate to contact us, clicking here.