26 April 2017
Why fit an automatic cover on an indoor pool?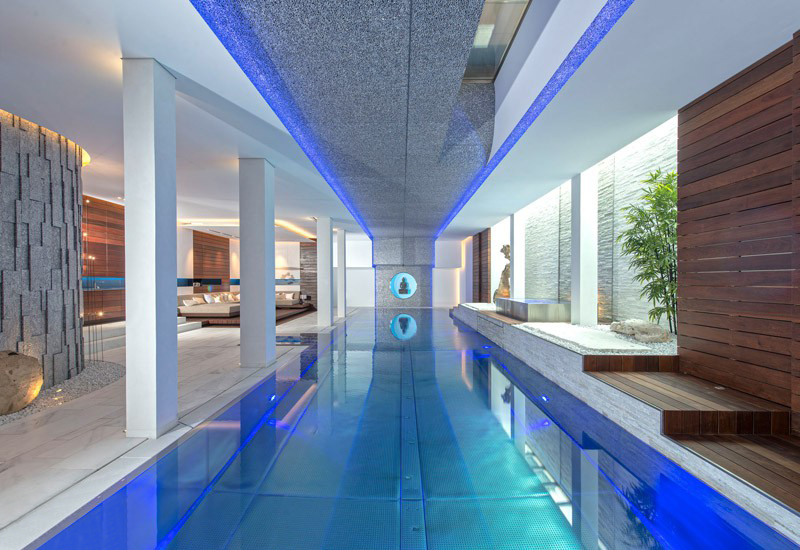 In the French Riviera, automatic pool covers are very often fitted to outdoor pools but it is good to know that they are even more important for inside pools and have numerous advantages. UNIBAD, (founded in Germany in 1967), mainly works on indoor pools for their German, Swiss and English projects…
Indeed it is important to maintain a satisfactory humidity rate in your pool space. A too high humidity rate could damage your walls and encourage fungus growth responsible for mould, resulting in discomfort in the space or breathing difficulties. It is therefore essential to keep it under control.
An automatic pool cover on an indoor pool is very efficient even indispensable for all of these reasons. It will decidedly reduce water evaporation and wall and ceiling condensation in the space. For a discreet attractive effect, submerged system slatted covers are most suitable.
By installing an automatic pool cover on your indoor pool you will make between 30 and 40% savings on maintenance and energy per year!